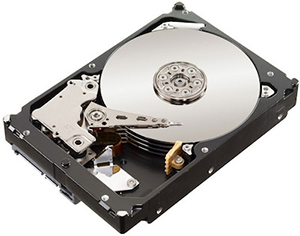 Data Recovery
Our technicians are able to attempt data recovery when a hard drive has failed. There are two methods available as follows.
Software tool-based recovery
We utilise a number of data recovery tools when we attempt to recovery data from a drive that has failed, and is still accessible to the system software. This process may take a few hours or can sometimes take a number of days or weeks. Pricing is based on how difficult it is to recover the data and how much manual intervention is involved in the process.
PRICING: If the process is straight-forward then the cost could be as little as $150, but be aware that it can range to a few hundred dollars. Our technicians will quote on the cost of recovery during the process, as well as the possible success rate of recovering the data you are after.
Drive disassembly recovery
If software recovery tools cannot access the drive, or if the drive is ticking or making grinding noises we recommend data recovery by professionals. We have partners in Brisbane who utilise specialist equipment in dust free environments and are able to recover data from hard disk drives when they have otherwise failed. Their hard drive recovery specialists are truly data recovery experts, with the necessary tools and proven in-depth knowledge of hard-disk technologies to ensure your data is recovered successfully.
Rest assured, if you are in need of hard disk recovery services, you have found the right place. 
Our partners offer an initial diagnostic for $30. Due to the nature of data recovery the diagnostic quote is based on the information available at the time of the quote and things can change during the process of recovery. There is no guarantee that recovery will be successful, or that the data recovered will be the important data you are needing. 
After you receive the quote, you can then decide if you would like to continue with the process, in which case we will get the technicians to proceed with the recovery.
PRICING: The final cost for data recovery can range from $800 upward to thousands of dollars, depending on the equipment and processes required to recover your data. 
Please contact us if you require more information on these services.