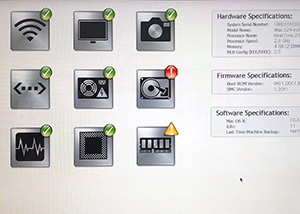 Need your Apple hardware serviced?
As an Apple Authorised Service Provider, iLove Computers provides both warranty and out of warranty repairs, upgrades and more. We aim to provide the best possible customer service and our goal is to get you back up and running as soon as possible. If you drop your equipment off in the morning we aim to diagnose the problem and get back to you on the same or next day. We currently have a 3-4 day turnaround goal for warranty repairs, and many times we can have your repair completed within 2 days.
Hard drives and ram
Does your computer need a speed or storage space boost? The increase in the image size of photos that we take with our 18+ megapixel cameras, and high definition video footage means that the hard drive that we initially thought would hold a lifetime of data is now feeling the squeeze. We can upgrade your hard drive and give you more space to store your files.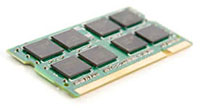 We also place more demand on our computers when we run dozens of programs or start getting creative with our video and image editing. A memory upgrade is one way you can extend the life of your computer. More ram gives your computer the space it needs to get on with the job.
Protect and store your data?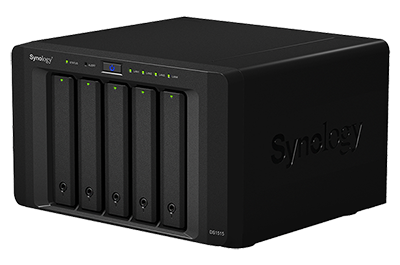 The latest Mac OSX operating system comes equipped with Time Machine out of the box to help you keep your data safe, but how can you best maintain your backups? What if you have huge amounts of data? Is offsite storage for critical information an option?
These are all important questions and we have the knowledge and products to help you keep your family memories, favourite media, and important business records backed up.
Is your Mac running slow...?
We can Spring Clean your Mac for $99. We will look after the following:-
Find and remove Malware
Rebuild the core operating system
Repair the Disk partition and permissions if required
Clear caches (system/user/library)
Reset access control lists- depending on the system you are running
Rebuild kernel extension files
Run latest system updates
This process takes 24-48 hours (depending on how busy our technicians are).
NB. We do not delete any of your personal data.