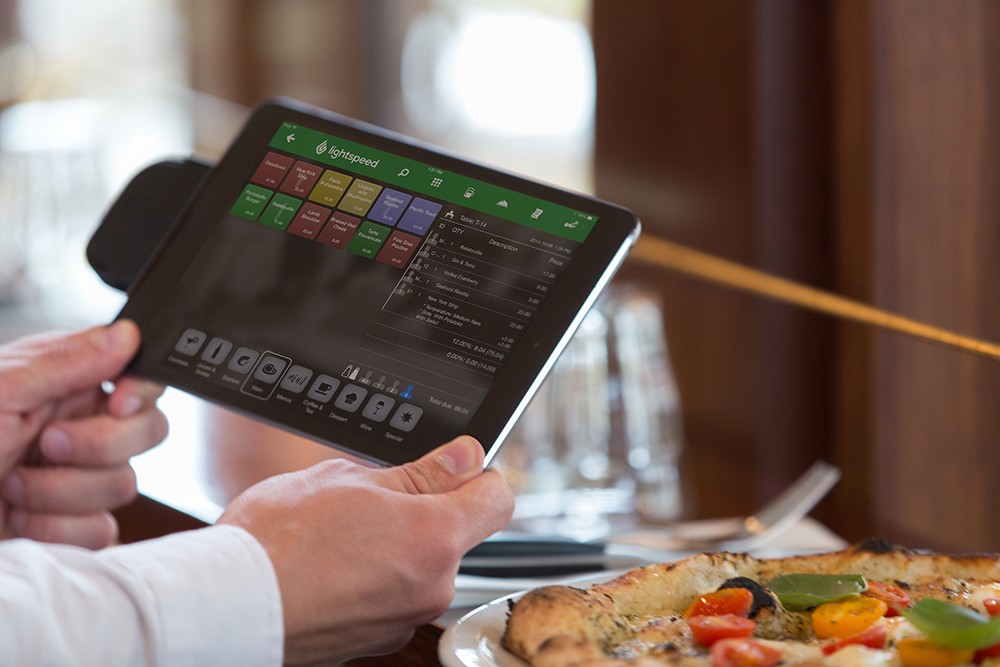 Your passion is making your customers happy. 
Ours is helping you do it.
Take orders.
A visual, touchable menu that lets you instantly send orders straight from the table to the kitchen or bar.
Run your restaurant.
Log in to design your floor plan, create your menu, or see how well you're doing with on-demand reports.
Manage tables.
Assign a seat for each customer, seamlessly merge and move tables, and split bills with ease.

Great features for modern restauranteurs.
Accept payments anywhere. 
Use an external terminal to accept payment at the table or at a front counter.
Instantly submit orders. 
Take orders quickly and send them straight from the table to the kitchen or bar, using an iPad, iPhone or iPod touch.
Online power. Offline reliability. 
Because it's cloud-based, you don't have to worry about hosting it yourself. But it also works offline, thanks to a failsafe router and a local network.
Track trends and numbers. 
Lightspeed Restaurant's built-in reports give you the knowledge you need to track your success and adapt your menu.
Supports multiple languages. 
Each member of your team can use Lightspeed Restaurant in the language they're most comfortable with.
Print orders anywhere. 
Install printers at your counter, in the kitchen, at the bar, or anywhere else, each with their own customisable layouts and languages.